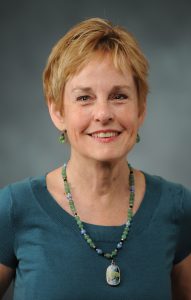 Ann Fisher-Wirth
Sweet Briar College Writers Series
Tuesday, April 11
8 p.m.
Mary Cochran Library
Browsing Room
Ann Fisher-Wirth's fourth book of poems is Dream Cabinet (Wings Press 2012); her other books of poems are Carta Marina, Blue Window, and Five Terraces. With Laura-Gray Street, she coedited the groundbreaking Ecopoetry Anthology (Trinity UP 2013, 2014). Her current project is a collaborative poetry/photography manuscript called Mississippi with the acclaimed photographer Maude Schuyler Clay, which Wings Press will publish in 2017. Photographs and letterpress poems from this project are presently on exhibit throughout Mississippi. Ann's poems appear widely and have received numerous awards, including the Rita Dove Poetry Prize, a Malahat Review Long Poem Prize, two Mississippi Commission for the Arts Poetry Fellowships, and the Mississippi Institute for Arts and Letters Poetry Award. Also, Ann has been awarded residencies at The Mesa Refuge; Djerassi Resident Artists Program; Hedgebrook; and CAMAC/Centre d'Art, Marnay, France. She is a Fellow 2015-2018 of the Black Earth Institute, the recipient of a senior Fulbright to Switzerland and a Fulbright Distinguished Chair award to Sweden, and past president of the Association for the Study of Literature and Environment. She teaches and directs the Environmental Studies program at the University of Mississippi and teaches yoga at Southern Star in Oxford.
ESSAY
Terrain.org: "Letter to America"
POEMS
Poets.org: "Vicksburg National Military Park"
Southern Humanities Review: Photographs and Poems from Mississippi
About Place Journal: Three poems
Blackbird: "Tales from the Dark Hotel" / "J'ai fait la magique étude du bonheur"
Poemeleon: "Letter to Emma Bovary" / "Daughters"
Terrain.org: "In That Kitchen"
Shenandoah: "No Vow"