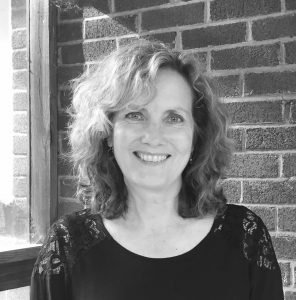 Debra Nystrom
Sweet Briar College Writers Series
Tuesday, March 28
8 p.m.
Mary Cochran Library
Browsing Room
Debra Nystrom is the author of four poetry collections:  A Quarter Turn, Torn Sky, Bad River Road, and most recently, Night Sky Frequencies (Sheep Meadow Press, 2016).  Her work has appeared in numerous journals and anthologies, including Best American Poetry, The New Yorker, Slate, Ploughshares, The Kenyon Review and The American Poetry Review, and has been reprinted on Poetry Daily, The Writer's Almanac and The Poetry Foundation's American Life in Poetry.  Nystrom is the recipient of the James Dickey Award from Five Points, The Virginia Quarterly Review's Balch Poetry Award, the James Boatwright Prize from Shenandoah and The Virginia Prize for Poetry, and she has been awarded fellowships from The Virginia Commission for the Arts and The Virginia Foundation for the Humanities.   She teaches in the MFA Program at The University of Virginia and lives in Charlottesville, Virginia.
POEMS
THE NEW YORKER: "Pronghorn"
HARVARD REVIEW ONLINE: "Star Quilt, and Starfish Sent From a Distant Place, Balanced Against Window Glass"
POETRY DAILY: "Cave Image" and "Sound and Quiet"
AGNI: "Window"
THE WRITER'S ALMANAC: "Snow" / "Smoke-Break Behind the Treatment Center" / "Skinny-Dipping After Work at the Drive-In"
THE POETRY FOUNDATION: "What We Believed" / "The Cliff Swallows" / "Names Disappearing, Dakota" / "The Door" / "Restless After School" / "A Knock" / "Little Parka" / "Offerings"
SHENANDOAH: "Summer Afternoon: Thimble, Needle, Notions"
THE ACADEMY OF AMERICAN POETS: "Floater"
POETRYNET:  statement and links to poems